---
---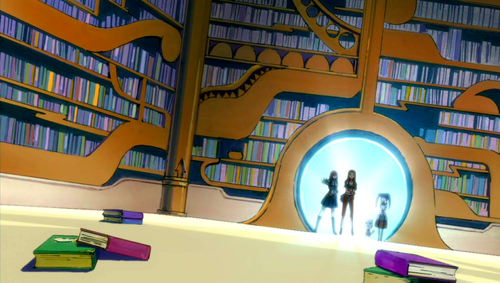 THANKS
Thank You, Zero! Fairy tailmage;
Favour Again
hi zero how do i get my user infobox-- Fairy tailmage

13:31, June 28, 2012 (UTC)

how do i change the text colour in the info box-- Fairy tailmage

08:22, July 4, 2012 (UTC)
Anime Summary Guild
Hi there Anime Summary Guild applicant,
I'm sorry to tell you that after tirelessly going over and over and over the applications I finally made my decision for my new recruits and that you were unsuccessful.
I'm really sorry, as I would love to have taken you all, but due to the already limited amount of jobs that are going to be coming in, I had to limit this. I hope this doesn't discourage you from ever applying again should applications re-open.
If you have any questions what-so-ever, do not hesitate to ask me :)
Thank you for your time,
Guild Master ☆°・*CarrotSays...*・°☆ 14:56, July 1, 2012 (UTC)
Funny
Hey spread the word that rem's parents thought they were going ot have a girl so they thought of the name kimberly for him -- Fairy tailmage

12:56, July 14, 2012 (UTC)
Re:Happy birthday
Thanks so much Zero!!   ✦Rai✦  ✦Talk✦     16:42,7/18/2012
B-Day
can you add me in your birthday calendar please? its september 4 :))
Hey
Hey Zero havent talked to u in awhile so Rin-Rin Rina came to say hi XD  Rina1230 Talk  

18:36, August 30, 2012 (UTC)
Re:Bday
THANK YOU SO MUCH ZERO!!!! I LOVE IT!!! *eats cake* Fairy Tail Grand Master<F.T.G.M. >


12:49,9/1/2012
You forgot
You forgot to add the License and FUR and don't forgot to credit the artist.

Read the Image Policy, I don't have time to explain. It doesn't matter if you edited it, it was still done by the artist and should be credited.

Re:Happy Birthday
Thank you and yes i like it   Rina1230 Talk  

17:17, September 3, 2012 (UTC)
Sorry!
Hello, I just want to apologize to you, because I edited your redirects and I didn't have permission. Ultra told me that. I just edited it, because they were broken redirects. So, sorry again, I didn't want bad! :(

Natsumi Talk!

could you make a badge for me please? Erza scarlet fan (talk) 08:12, October 13, 2012 (UTC) erza scarlet fan
Community content is available under
CC-BY-SA
unless otherwise noted.