Well, I suppose it's not looking as bad as it could've been, well, for now. My only real gripe is the nonstop jumping from scene to scene and as a result, virtually nothing happens in the chapter. Some action from the Dragon Slayers and their moves have no effect whatsoever, I can only wonder about the way they'll use to eventually pew pew Acnologia's human version...
... Meanwhile, they want to seal Acno's dragon body inside of Fairy Sphere. ... I mean, I suppose that's nice enough of a plan, I'm actually surprised that they've come up with a legit meth- wait a second, if he could eat the goddamn time-space magic, what stops him from eating Fairy Sphere?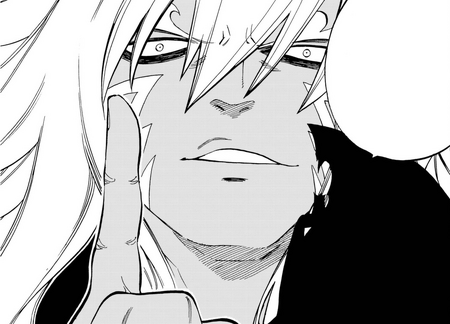 Oh well. 545 confirmed to be the final chapter so I can't even imagine Acnologia's defeat to be satisfying in any way.
Community content is available under
CC-BY-SA
unless otherwise noted.