As it turns out, the anime will be getting a filler arc instead of continuing onto the Sun Village Arc. Hiro Mashima posted this on his twitter(Tweet#1):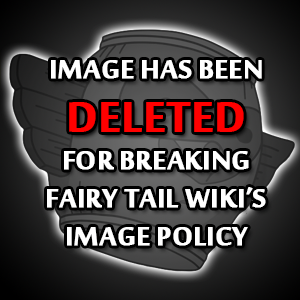 It roughly translates to: "In October, begins a new original saga of Fairy Tail. Hiro is in charge of character design and rough plot. The name (for the filler arc? Person?) is set."
He also later tweeted this(Tweet#2):
Which also translates that: "He will tweet about another character that will be appearing in the filler arc tomorrow, or the day after. He is glad if you look forward to it."
So far, no other information has been revealed except this announcement. In my opinion, it is understandable since the anime doesn't want to catch up with the manga so quickly. What do you think of an upcoming filler arc?
New Information!
The Official Page of the filler information: http://www.fairytail-tv.com/contents/special/seirei.php
Summary of the filler: One day, the twelve zodiac gates refused to respond to their summoning. In addition to their sudden appearance and personality change, they've also broken off the bonds they had with their contracted celestial spirit wizards! These rebels, who have set off a beacon of rebellion, have only one thing they seek, "Total Freedom"!! In front of Natsu, Lucy, and many others, who rose up to retrieve the bonds, are the new twelve gates that are ready to stand in their way!
Community content is available under
CC-BY-SA
unless otherwise noted.