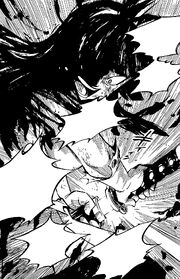 ~About Me~
Greetings, unknown human being. I'm TsundereThunderKnight (obviously), a 13-year-old user from somewhere in Philippines, a tropical country in South Eastern Asia. I'm a Fairy Tail addict and admires how each arc is plotted. As I've mention, I'm a girl. I am currently running for an honor slot at school. I'm smarter at Math and Computer, weaker at English.
~Intentions~

Befriend several users.
Improve writing skills by observing how admins do their work on literature.
Personality
As you can see, I have a picture of Angry Kagura sheathing her sword. By that picture, I guess it's pretty obvious. I can describe myself as Kagura because wee have a lot of similarities. She is shown as a calm character with a dark past deep inside. She can hold a grudge for a long time just like I do. I've never really relied on luck when problems comes to me. I think of it as more of a test that when the slightest mistake is done, your future's path will be changed. I also don't like boasting about what I can do in Math. I'm more of a humble type when people praise me for my work. Okay I'm not boasting off but just admitting that I am quite a leader in our class. Like, when there is a group project and there is no one else around to depend on, I am being elected as leader of the group (actually, only those who are honor, aka smart pupils, who are being elected as leaders). But I mostly prefer to do the work on my own. Having a group with lazy people can slow you down.
But though I am close to Kagura's personality, doesn't mean I'm always like her. I'm also a cheerful, active, hyper person in person. I'm more of like a childish, hopeless-romantic student (if you're wondering why I'm hopeless-romantic, I am not answering that question). And I act like that around people who can understand my native language. It's hard to be sarcastically funny when I'm speaking English.. Seriously.
My Favorite Characters
1. Hibiki Lates 2. Kagura Mikazuchi 3. Pieces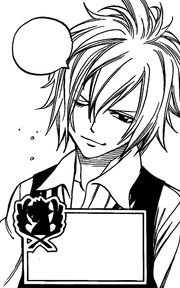 My Least Favorite Characters
1. Minerva
2. Sting Eucliffe
3. Orga Nanagear
My Favorite Magic
1. Dragon Slayer Magic
2. Amaterasu Magic
3. Archive
Community content is available under
CC-BY-SA
unless otherwise noted.