About Me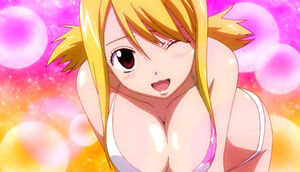 I'm not pleased to meet you, read it or not just shut your mouth up. YOU WANT TO KNOW ABOUT ME, I'M A PERVERT, DEVIANT ARTIST AND KILLER. SATISFIED? IF YOU'RE NOT FUCK YOU!!
Top 5 Favorite characters
1.Lucy Heartfilia 2.Erza Scarlet 3.Meredy 4.Wendy Marvell 5.Cana Alberona
Top 5 Favorite Magics 1.Giant 2.Requip 3.Fairy Law 4.Demon's Eye 5.Dragon Slayer Magic
Here's some of my art!
Community content is available under
CC-BY-SA
unless otherwise noted.