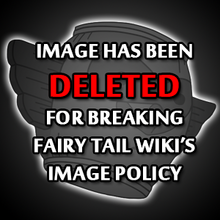 "I want to not only write a story as great as Jaques0, but I also wanna be a great English Voice-over person for anime. It's a big dream that I intend to make come true because I am an anime otaku!"

— Our favorite anime author himself.
Hello there! My name is Donaven. (ダネヴェン, Danevan) My name means a lot of things, but mostly I'm a good hard worker and a very kind person. I'm a young boy with California as my home and also a very proud anime otaku.
I first became an author of my fanfiction a while back around three years ago. I read a fanfiction written by Jacques0 that was called Child of Heaven. It was a self insert OC character story based on the anime Fairy Tail. Ever since I read that story even though it's still currently ongoing, I was completely inspired by it. So much so that I started writing my own story and so The Leviathan of Fairy Tail was born.
Ever since then I've been writing my story and making it more unique and interesting each day.
My Favorite Characters
My Least Favorite Characters
My Favorite Magic
Community content is available under
CC-BY-SA
unless otherwise noted.