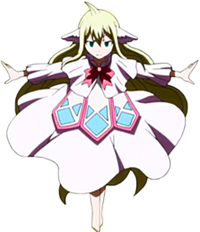 Hi, <insert name here>! If you have any questions, please feel free to leave something on my Talk Page! I hope you have a great time on this website! :D
Intro
Hi
<insert name here>
! Welcome to my messed up Info Page ^_^
Intro
yo I'm I luv Fairy Tail!!! People here usually call me luv or what EdoLucy calls:i<3FT. My real name is actually Cindy so you can call me that too
I am a former Mage of the
Grammar Guild
and also the
Referncia Guild
, which was really difficult for me plus i suck at codes T^T FIGHT ME (ง'̀-'́)ง
More About Me ;D
So, if you want to know more about me, read this i guess.
I am currently a student living in Singapore. I like to use Youtube and Tumblr. I like gaming too ESPECIALLY Undertale!! That's my absolutely favourite game. I like books too, and my favourite genre is Poetry lol and my favourite series is The Mortal Instruments and The Infernal Devices. Cassandra Clare is a genius.
I'm kind of a musician?? I learnt the piano when i was young but I gave it up because it was affecting my eyesight. Plus i hate practising. Now I'm currently learning the violin and I'm Grade 8!! But I merely got a pass hahaah
I'm quite athletic too. I'm pretty good at long distance, plus I play the sport called table tennis. It's pretty cool.
So besides Fairy Tail, I watch/read other anime/manga too like Bleach and Hunter X Hunter. I used to say that Fairy Tail was my fav but I guess I changed :( I still read the manga for Fairy Tail but I do not really watch the anime anymore :/
Thanks for reading all of that! If you have had a difficult day, I think I'm a pretty good listener ;). Just leave something on my Talk Page! See you around.
I luv Fairy Tail
!

Characteristics

Race

Chinese

Age

guess it.

Height

168 ;D

Weight

nope.

Birthday

7 February

Hair Color

Black+Brown

Eye Color

Black

Professional Status

Occupation

Student

Base of Operations

Fairy Tail Wikia

Other Wikis

Personal Information

Status

stuDYING

Favorite Characters

Erza Scarlet, Happy, Wendy Marvell, Lucy Heartfilia, Gray Fullbuster, Natsu Dragneel

Favorite Magic

all of my favourite character's magic XD

Languages

Chinese, English, a lil bit of Japanese
Facts About Me
Facts about me:
-My fav character is Mavis!!
-I can't code but I TRY TO
-My fav colour is sky blue ;)
-I like to make up weird scenarios which will NEVER EVER happen
My Favorite Magic
Fire Dragon Slayer Magic
Dragon Force
Lightning Dragon Slayer Magic
Requip Magic
Sword Magic
Iced Blade: Seven Ice
Community content is available under
CC-BY-SA
unless otherwise noted.