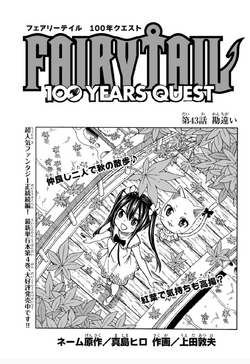 FT100YQ Chapter 43: Misunderstanding
---
Spoiler Alert! Read at your own risk!

---
When Touka finally meets Natsu and Happy, she then mistook Happy as Natsu, much to their confusion. Touka explains how she was rescued by the oblivious Natsu and Happy from the bandits a year ago and reveals her true form to the two where how she used her human form when she's controlled by the White Wizard. Later, Erza's battle against the manipulated Laxus Dreyar.
Read the full summary here.