Gate of the Horoscope
Relikz | Didn't do it this month
---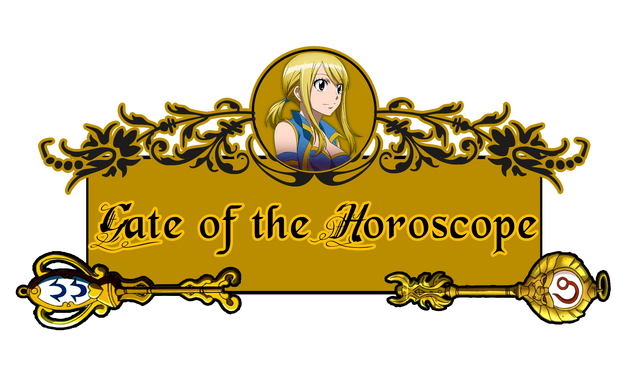 Want to see your future? Then read on!
ARIES
(March 21 - April 19)

Capability

You haven't been doing much as of late in reality. It's not entirely your fault but you can't blame anyone else cause you're unsuccessful. Think about it this way: There's an alternate world where you're a shining star.
---
TAURUS
(April 20 - May 20)

Love

It seems you want to be loved, but you don't seem to get it. As you wander within that repetition, remember that that even if you are scared, there will always be one person to whom you can say "I love you".
---
GEMINI
(May 21 - June 20)

More than one

Though you will grumble about hating it when it rains, think about what you would say if stars come out beautifully in the night sky, after the rain subsides.
---
CANCER
(June 21 -July 22)

Remembering

Life on the freeway may seem the most pleasurable route, and it certainly can be at times, but never forget to slow down and look back once in a while.
---
LEO
(July 23 - August 22)

Belief

Most people never believe that others "feel the same way". Do you? Time to make a choice.
---
VIRGO
(August 23 - September 22)

Lucy Charms

You need to chill. Possessions don't make you who you are. Your lucky charms do. Think about it!
---
LIBRA
(September 23 - October 22)

Peace

You may dream about an everyday life which is peaceful, but the truth is, those days can be trouble and sometimes those kinds of days are frustrating as hell.
---
SCORPIO
(October 23 - November 21)

Problems

It's time to start paying more attention to yourself. You may have solve problems of others but think of your own! Or have just pushed them out of your head?
---
SAGITTARIUS
(November 22 - December 21)

Pay attention!

Most people don't think about the little things, the details, like you do. Keep up that which makes you unique and helpful.
---
CAPRICORN
(December 22 - January 19)

Heartbreak

It was said once that if you want to mature, understand the world, and grow emotionally, you have to go out and get your heart broken at least once. Don't be discouraged.
---
AQUARIUS
(January 20 - February 18)

Use!

It's not enough jobs to go after and get what you want. You have to use it right.
---
PISCES
(February 19 - March 20)

Bounciness!

Firm. Perky. Divine. This horoscope was sponsored by boobies.
Community content is available under
CC-BY-SA
unless otherwise noted.