---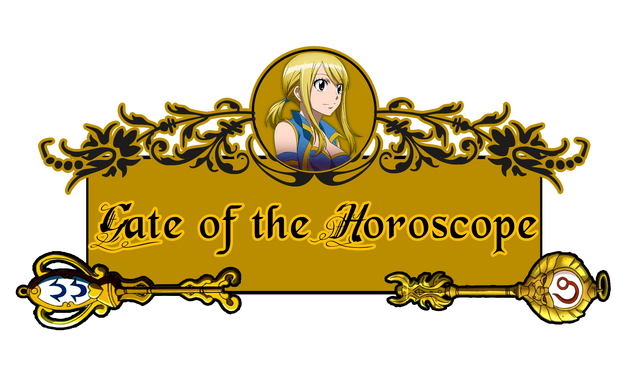 Welcome to Gate of the Horoscope! This is the last edition for the year 2014, so I'm here to tell you guys how 2015 will be for you with my amazing powers. After all, they don't call me the King of Uncool for nothing!
ARIES
(March 21 - April 19)
There are lessons to be learnt before moving onto the next level in your life. Keep a balance between yourself and the others in your life.
---
TAURUS
(April 20 - May 20)
This is a year for rational thinking. You'll probably do a bit more renovating and socializing than you're used to. Don't be afraid though.
---
GEMINI
(May 21 - June 20)
It might be stressful dealing with bosses at work. Of course, help will be at arms length. Your creative and artistic energy is at its best this year.
---
CANCER
(June 21 -July 22)
♪So no one told you life was gonna be this way♪
♪Your job's a joke, you're broke, your love life's D.O.A.♪

♪It's like you're always stuck in second gear♪
♪And it hasn't been your day, your week, your month, or even your year but...♪
♪I'll be there for you♪
♪When the rain starts to pour♪
♪I'll be there for you♪
♪Like I've been there before♪
♪I'll be there for you♪
♪'cause you're there for me too...♪
---
LEO
(July 23 - August 22)
2015 may very well be a hard year for your, but always remember that there are people out there looking out for you.
---
VIRGO
(August 23 - September 22)
Under-priced. Small. Mediocre. This horoscope was sponsored by Umnei's vacation house.
---
LIBRA
(September 23 - October 22)
Long standing issues will get resolved. But you may experience some turmoil along the way.
---
SCORPIO
(October 23 - November 21)
You could definitely meet someone along the way. Be sure to spend some quality time with them.
---
SAGITTARIUS
(November 22 - December 21)
Avoid people who upset you or remind you of the bad things you wish to forget. Fresh offers are in the cards.
---
CAPRICORN
(December 22 - January 19)
Clean out any and all unwanted elements in your life. You don't need to be aggressive cause that could lead to more such elements. Don't get so emotional.
---
AQUARIUS
(January 20 - February 18)
It's a good day to start new projects. Don't start any gossip though.
---
PISCES
(February 19 - March 20)
Do not carry any extra burden on your shoulders. The days will bring pleasure and relief.
Community content is available under
CC-BY-SA
unless otherwise noted.