---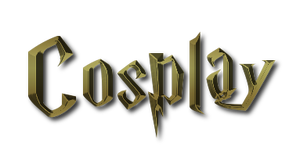 Hey guys. Well,

Rai

was out this month due to wi-fi issues so I did the article. This month's Art of the Month features Mavis Vermilion, Fairy Tail's first Guild Master and a founding member. However, artist

i-azu

has put their own little spin on this adorable girl and turned her into a cyborg, thereby increasing her appeal 10-fold. As a casual sci-fi fan, I found myself liking this piece quite a bit. I've watched all the Star Wars movies, all the Star Trek movies and a handful of other sci-fi notables but never really thought much of Fairy Tail in a sci-fi way. I guess I just liked the fact that it was old-fashioned and set in a world where things didn't utterly

suck

. However, this piece proved to be quite the thought-provoker for me, causing a ton of images to storm my head. On an artistic basis, I quite like the colors used by the artist, making her quite bright and notable in front of the dark background. With an arm extended, it appears as if she is in the midst of a battle and preparing to fire. Needless to say, I quite like this image. The original drawing was posted on Twitter by Fairy Tail's author Hiro Mashima.

Rating: .
Community content is available under
CC-BY-SA
unless otherwise noted.