Skip to Table of Contents

This is the talk page for the article "Toby Horhorta".

This space is for discussing changes to the article. General discussion about the subject belongs in forums, and direct all questions to our Chat or Blogs.
Put new text under old text. Click here to start a new topic.
Please remember to stay civil and sign all of your comments with four tildes (~~~~).
Toby Horta
Mangastream put his name as Horhorta. Unless Chapati suddenly started stuttering, his last name is wrong.Coutinho305 14:50, March 30, 2012 (UTC)
Lol, I hadn't even noticed. I'll fix it

Relikz Talk (Talk Page) 14:51, March 30, 2012 (UTC)
Image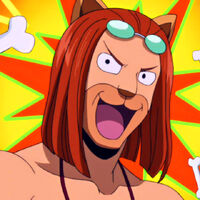 what about this as his pic now in X791 button? RedFemaleKnight

We discuss profile image changes here.

06:52, March 31, 2012 (UTC)
Hand to Hand Combatant
How come Toby doesn't have the Hand to Hand Combatant as an ability but instead have its own ability name for the paralysis Claw... I was looking at Millianna and both of them seem to use a basic scratch attack and Toby just has paralysis powder extra on his claws. ..::ShinShinTo::. 14:32, August 1, 2013 (UTC)
Community content is available under
CC-BY-SA
unless otherwise noted.