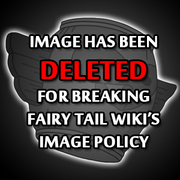 Images
Correct me if I'm wrong, but isn't the blacked out photo at the bottom of this page essential the same as that picture from the second opening? Seems like most of the people are the same. — so why are you using a blacked out photo instead of the picture from that opening. Note: My screenshot is horrid quality.
- SW 08:12, May 4, 2015 (UTC)
We could but it makes no real difference other than having one more unnecessary image in the wiki.



13:57, May 4, 2015 (UTC)
Community content is available under
CC-BY-SA
unless otherwise noted.