Throughout this wiki, all names are spelled the way that is found in the Del Rey (now Kodansha) manga volumes (the North American distributors of Fairy Tail). These names are official as a note stated within the volumes explains that Hiro Mashima provided the spellings for them (the note can be found here). Although, from Volume 17 onward, that note has disappeared, and for the time being, the names found in Kodansha's volumes from that point on are not used.
If certain names have not yet been released, or if they have been released after Volume 17, then the names provided by ChaosKnight are used.
Below is a list of names and there alternative spellings that have appeared in current or previous scanlations unless otherwise stated.
Names in green are provided by Kodansha.
Names in red are provided by ChaosKnight.
A
Name Variations 

Aknologia
Acknologia

Name Variations 

Arzack Cornell
Alzack Connel

Name Variations 

Arcadias
Arcadeus
B
Name Variations 

Visca Cornell (nee Moulin)
Biska Connell
Bisca Connel

Name Variations 

Blaine
Barin

Name Variations 

Beltokia
Belletochia
Beletokia
C
| | | |
| --- | --- | --- |
| | | |
Name Variations 

Chico C. Hammit
Tico C. Hermit
Chico. C
Chico=C=Hammitt

Name Variations 

Krupp
Kulap
Name Variations 

Cubelius
Cuberos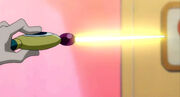 D
Name Variations 

Dryacht
Doriath

Name Variations 

Doroma-Anima
Drauma Anim
Doroma Anim
E
Name Variations 

Eligor
Erigol
Eragor

Name Variations 

Atherion
Aetherion

Name Variations 

Edoras
Edras

Name Variations 

Ezer
Ezzell
F
Name Variations 

Fried Justin
Freed Justine
G
Name Variations 

Gazille Reitfox
Gazzile Redofox

Name Variations 

Gildartz Clive
Gildartz Crive
Girdartz Klive
Girdarts Krive
Gildarts Kribe

Name Variations 

Gray Scrouge
Gray Sorouge
Gray Soluge
Gray Solouche

Name Variations 

Grand Magic Fight Battle
Great Magic Tournament
Grand Magic Tournament

Name Variations 

Legion of the Hungry Wolves
Order of the Hungry Wolves
Hungry Wolf Knights
H
Name Variations 

Hibiki Layti
Hibiki Leytis[3]
I
Name Variations 

Iwan Dreyar
Ewan Dreyar
Evan Dreyar

Name Variations 

Ichiya Wanderlei Kotobuki
Ichiya Vanderlei Kotobuki
J
Name Variations 

Jiral Fernandes
Jeral Fernandes
Gerard Fernandes
Gerald Fernandes
Gérard Fernandes

Name Variations 

José Pola
Jose Pole

Name Variations 

Joey Fullbun
Joy Fullbun

Name Variations 

Juvia Loxar
Jubia Loxar
Lluvia[18] Lockser

Name Variations 

Gemma
Ziemma[19]
Jiemma Orlando
K
Name Variations 

Ki-Su
Keith

Name Variations 

Kyouka
Kyoka
L
Name Variations 

Rahar
Rahal
Lahaal

Name Variations 

Lucky Olietta
Raki Olietta
Name Variations 

Luxus[20] Dreher
Lexus Dreyar

Name Variations 

Levi McGarden
Rebi McGarden
Revy McGarden

Name Variations 

Lisana Strauss
Lisarna Strauss

Name Variations 

Lucy Heartphilia[22]
Lucy Heartphila

Name Variations 

Lyon Bastia[23]
Leon Vastia

Name Variations 

Lachryma
Lacryma
M
Name Variations 

Macau Convault
Makao Convolt
Name Variations 

Mist Gun
Mistgun
Myst Gun
Mystgun
Name Variations 

Max Alozay
Max Aloze

Name Variations 

Mermaid Hell
Marmeid Heel[13]
| | | |
| --- | --- | --- |
| | | |
Name Variations 

Medjeel
Mezeal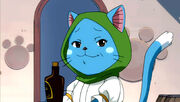 N
Name Variations 

Nav Lazaro
Knob Laslo

Name Variations 

Natsu Dragonil
Natsu Dragnill
Natsu Dragoneel

Name Variations 

Nady
Nadei
Nagi
Name Variations 

Nulpting
Nulpding
Narupuding
Nalpuding
Nullpuding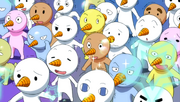 Name Variations 
Nicola
Nicolas
O
Name Variations 

Grandma[25]
Baba-sama
Ohba Babasaama
P
| | |
| --- | --- |
| | |
Q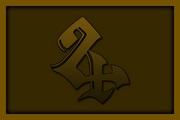 Name Variations 
Quattro Cerberus
Quattro Kerberos[13]
R
Name Variations 

Ruphus Lore
Rufus Lohr

Name Variations 

Exquip
Ex-quip
Name Variations 

Liselee Law
Lislie Law
S
Name Variations 

Seira
Sayla

Name Variations 

Chagotte
Chagot
Shagot
Chagot

Name Variations 

Shellia Blendy
Cheria Blendy
Sheria Blendy
Shelia Blendy
Chelia Blendy

Name Variations 

Sherri Blendi
Sherry Brandy
Shelly Blendy

Name Variations 

Sieglein
Jycrain
T
| | | |
| --- | --- | --- |
| | | |
| | | |
| --- | --- | --- |
| | | |
U
| | |
| --- | --- |
| | |
V
Name Variations 

Bijeeter Echo
Visitar Echor
Visitor Ecor
Visitar Echo
W
Name Variations 

Warod Shirken
Walrod Cken

Name Variations 

Warren Rackow
Warron Rackow
Warren Rocco
Name Variations 

Wendy Marvel
Wendy Marble
X
Y
Name Variations 

Shito Yazima
Shinto Yajima
Shitou Yajima

Name Variations 

Yuuka Suzuki
Yûka Suzuki
Name Variations 

Yuuri
Yurly
Z
Name Variations 

Zalti
Zarti
Official Name 

Zirconis
ジルコニス (翡翠の竜)
Jirukonisu (Hisui no Ryū)

Name Variations 

Zealconis
The Emerald Dragon
References