Enhancement or Strengthening (強化 Kyōka) is a Curse that effectively enhances the target's body in a myriad of ways.
Description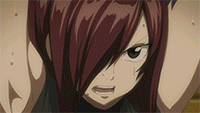 Enhancement allows the user to, as the name suggests, enhance the body of the target in ways they see fit. Though primarily used as a means of enhancing the strength of their targets (those who cannot withstand the Curse are killed and turned into a black paper dolls),[1] the Curse can also be used to enhance someone's pain sensitivity; the greater the sensory increase, the greater the pain one feels, even from the smallest of things.[2] When used upon themselves, the user is also able to strengthen themselves without limit.[3] Finally, in addition to mere enhancing, Enhancement can also strip things away from the user's foe, such as their five senses.[4]
Spells
Kyôka's Spells
References
Community content is available under
CC-BY-SA
unless otherwise noted.